According to Italian media reports, a passenger bus traveling from the city of Mestre in the northeast of the country to Marghera went off the road and fell down while passing over an overpass on the A4 highway for unknown reasons.
It was stated that the bus crashed into the railroad track passing under the overpass at a height of about 15 meters and then caught fire due to the impact.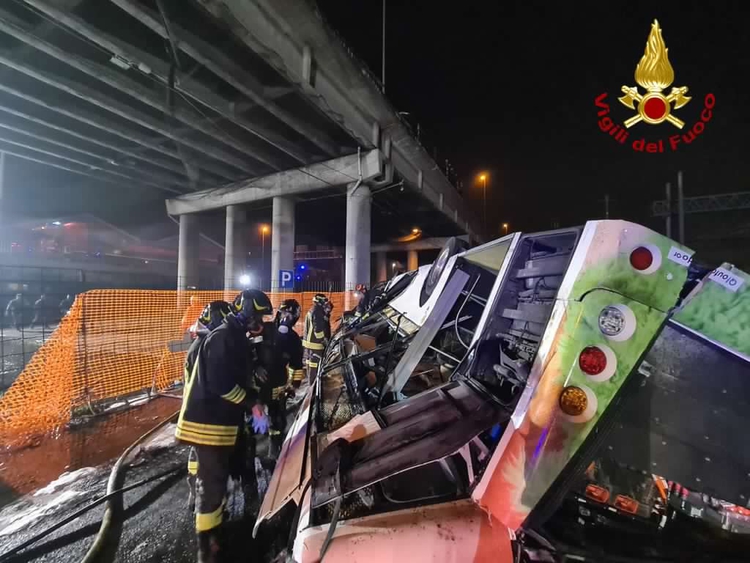 After the accident, vehicle and railway traffic was stopped in the area.
According to the statement made by the Venetian Governor's Office, 21 people lost their lives and 12 people were injured in the accident. It was also stated that 4-5 people were missing.

The Mayor of Venice, Luigi Brugnaro, told Rainews24 that there was a great tragedy, stating that most of the dead were foreign nationals and that they found Ukrainian passports at the scene.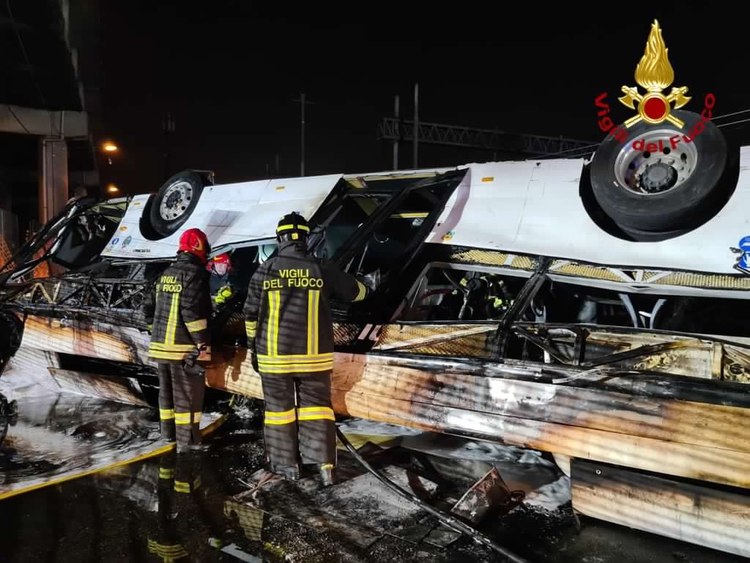 Following the incident, Italian President Sergio Mattarella reportedly called Venice Mayor Brugnaro and informed him about the accident.

Prime Minister Giorgia Meloni also shared a message of condolences, saying, "Our thoughts are with the victims and their families. I am in close contact with Mayor Brugnaro and our Minister Piantedosi to follow the developments regarding this tragedy."