Republican Representative Mast of Florida came to Congress today wearing his military uniform from his service in the Israeli army (IDF) to show his support for Tel Aviv in the context of the Israeli-Palestinian conflict.

"Tlaib brought her flag," Mast said, referring to the presence of a Palestinian flag on the door of Palestinian Representative Rashida Tlaib's office in Congress. I brought my uniform."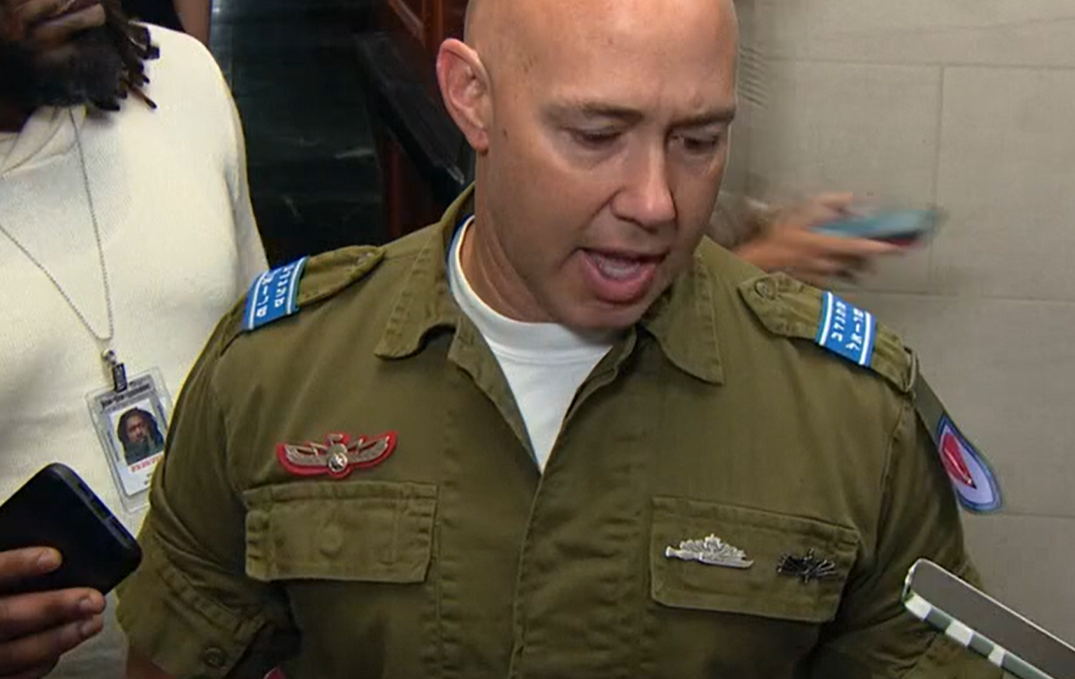 "As the only member to serve in both the US military and the IDF, I will always stand with Israel," Mast said, sharing photos of himself in Congress in his Israeli military uniform on his X social media account.

Mast lost both of his legs in 2010 while serving as a US soldier in Afghanistan as an explosive ordnance disposal technician. Mast, who volunteered in the Israeli army for a while, has been serving as a member of the House of Representatives since 2017.