New York police said that Vernikov, who is of Jewish descent, surrendered to a nearby police station after images surfaced on social media of her carrying a Smith & Wesson 9 millimeter handgun while among pro-Palestinian demonstrators at a protest on the Brooklyn College campus.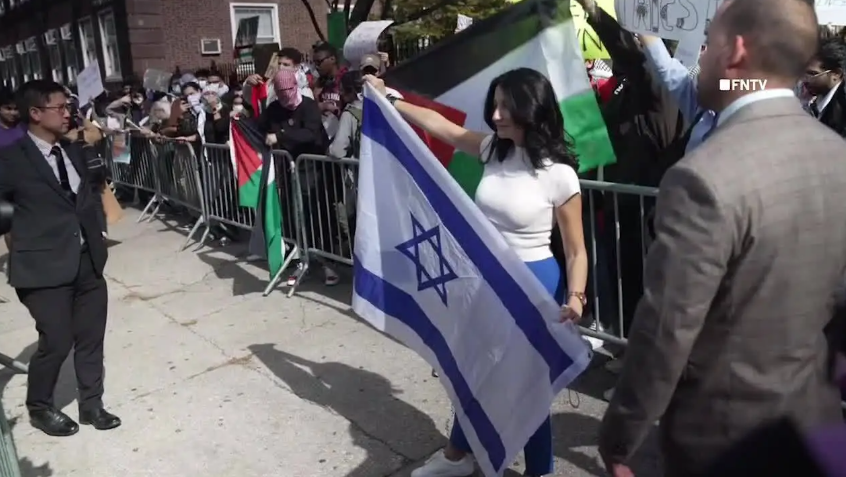 At the 70th Police Station, it was announced that the female politician, who was detained on charges of gun possession, had her license confiscated and her right to bear arms revoked.

In the videos and photos shared on the X platform, Vernikov's black-handled pistol is clearly visible. The posts on the platform stated that Vernikov was carrying a gun "to intimidate Palestinian students" and that he should be "dismissed from his job and stripped of his license" for this act.

New York Governor Kathy Hochul posted on the X platform, "New York's gun safety laws apply to everyone."

New York lawyer Ali Najmi emphasized that even if Vernikov had a concealed carry license, it is "a crime" to bring a gun into the protest zone, which is considered a "sensitive area" under Penal Law 265.01-E.

On the other hand, the New York City Councilmember also posted on his X account a video of himself at the protest site with the caption, "If you shout from the river to the sea that Palestine will be free, you are a Hamas supporter. You are an advocate who wants to bring terror here to rid the world of the Jewish people. We will never be silent."