While Israel's attacks on Gaza continue, a remarkable step came from China.

Popular Chinese digital map applications and websites have removed the name Israel from their platforms.

In Chinese mapping applications such as Baidu and Gaode, all countries were included with their names and flags.

However, when hovering over Israel and Palestine, no names or flags were displayed.
While the names of cities in the region appeared, the name and flag of Israel were removed.

A similar situation was observed when accessing the map with a cell phone.

There was no statement from the companies on the issue.

China's Foreign Ministry responded to a question about the absence of Israel's name on Baidu and other popular mapping applications.

"I think you should know that China and Israel have normal diplomatic relations. The relevant countries are clearly marked on the standard map published by China's competent authorities," said Wang Wenbin, spokesperson for the ministry.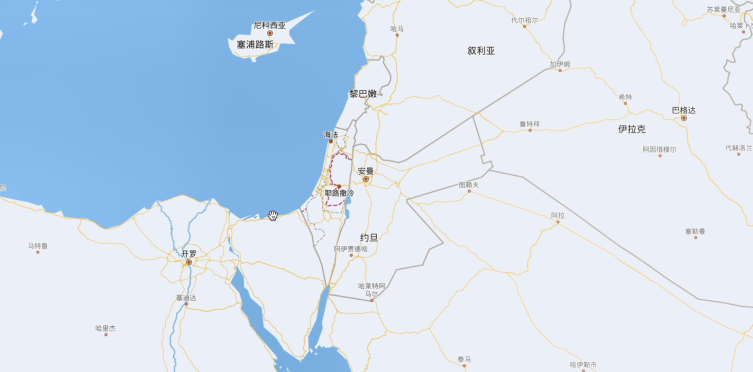 China officially recognizes the states of Israel and Palestine.
Beijing favors a two-state solution to the Palestinian conflict and calls for the recognition of a Palestinian state.
China has called for a ceasefire in the face of Israeli attacks on Gaza.