The ruling party's candidate is former Mexico City Mayor Claudia Sheinbaum, while the opposition party's candidate is Senator Xochitl Galvez. Thus, for the first time in Mexico's history, two female candidates will take the field for the presidential race.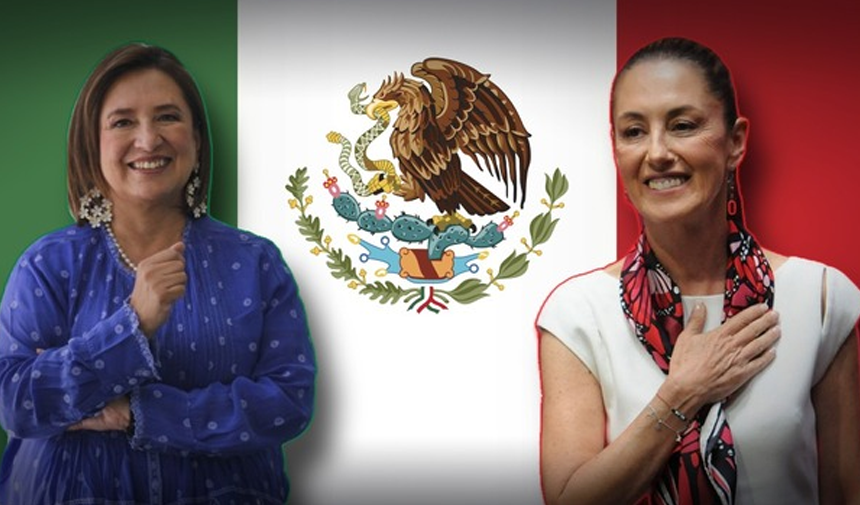 RULING PARTY CANDIDATE SHEINBAUM

Claudia Sheinbaum, 61, who until recently served as Mexico City's mayor, beat 5 other men to become a candidate within the ruling MORENA party. If elected in the June 2024 elections, Sheinbaum would become Mexico's first female and Jewish president.

OPPOSITION CANDIDATE GALVEZ

Sheinbaum's nomination comes days after the opposition nominated 61-year-old Senator Galvez. Galvez, 61, is a computer engineer and businessman. From 2015 to 2018, he was mayor of Hidalgo, Mexico City. He has served as a Senator in Congress since 2018.

Women who win the primaries of the two political blocs could overturn the traditional "macho" culture in the country, and even lead to the first election of a woman president ahead of the United States.

Sheinbaum and opposition candidate Gálvez have insisted that Mexico is ready to be led by a woman, but it will not be easy. Mexican President Andrés Manuel López Obrador announced that Sheinbaum had defeated her five internal party rivals, all men. López Obrador has placed women in prominent cabinet positions and has been Sheinbaum's mentor, even if he has sometimes been accused of male chauvinism.

WOMEN DID NOT HAVE THE RIGHT TO VOTE UNTIL 1953

Half of Mexico's Congress members are women and there is gender equality in the cabinet. In fact, since 2021, we see that women have become more involved in politics in Mexico.

The chief justice of the Mexican Supreme Court is a woman named Shannon Bacon. Women lead both houses of Congress. In the country where gender equality in decision-making mechanisms is achieved to a greater extent compared to the rest of the world, women make up 50 percent of the legislature. These developments are remarkable in a country where women did not have the right to vote until 1953.